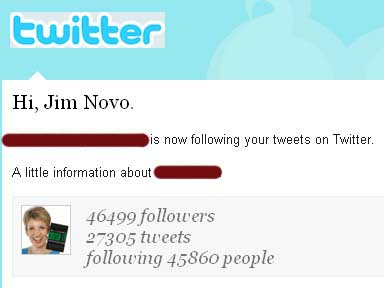 When you're in the business of measuring the effects of Marketing programs, certain patterns begin expressing themselves over and over.  One of the oldest in the contribution to success of various parts of a Marketing effort, sometimes called the 60-30-10 rule:
60 percent of success is determined by the audience quality
30 percent of success is determined by the offer
10 percent of success is determined by the creative
Where do these stats come from?  Continuous improvement testing.  Over the years, if you run a lot of different tests, you just begin to see this pattern.  And the pattern holds across a very wide variety of business models – online and offline.
The key takeaway here: audience quality is the most important component of success in a results-oriented Marketing campaign.  This is why the CPM's for niche Magazines, for example, are so high.  These Magazines are tremendously efficient marketing vehicles because they have high audience quality, which drives end behavior – results.
And the primary reason the audience quality is so high?
People pay for these Magazines.  When people pay for something, they value it with more Attention. Why? Simple.
In a magazine like Hot Rod or Concrete Decor or Vogue, the percentage of content that is interesting to the niche audience is very high. In fact, the Advertising is viewed as content.
Smaller audience, very high quality. Ads work like gangbusters.
Clearly, there are other ways to run a media model.  At the opposite end of the media spectrum, there is free.
Continue reading Net Meaningful Audience →
Follow: